"Not slothful in business; fervent in spirit; serving the Lord." (Romans 12:11)
This article is in furtherance of what I wrote about in my previously published article titled, "EGYPTIAN CAPTIVITY." In it I sought to show how the church has been lured into a state of captivity as the Egyptians lured the Israelites into a state of captivity. I looked briefly back into recent history to see what has transpired down the years that resulted in this captivity and to see how that church leaders in many climes have used the church, its platform, and wealth, to build massive empires of wealth for themselves the way the Egyptians used the Israelites to build great cities and structures for themselves. Lastly I pointed on the way out of such a captivity, and I assure you, it's so easy. Key to coming out of this captivity is knowing the truth which Jesus says shall make us free. (John 8:32)
In furtherance of explaining the truth that shall set us free, and having pointed out the wrong things people do in the name of funding their Christian ministry in that article, and also to serve as a guide to people wishing to embark on Christian ministry, I wish here to explain the right way a ministry is to be funded.
—No Church Pet-ism—
"I have coveted no man's silver, or gold, or apparel. Yea, ye yourselves know, that these hands have ministered unto my necessities, and to them that were with me. I have shewed you all things, how that so labouring ye ought to support the weak, and to remember the words of the Lord Jesus, how he said, It is more blessed to give than to receive." (Acts 20:33 – 35)
First, there is no such calling as leaving all that is yours to survive at the expense of others. It may seem that there is such a calling when we consider the calling of the apostles, how they left all that is theirs to follow Christ (which we all must do with the right understanding of it). If there's such a calling to let go of working and have others feed you, it certainly won't be a call to Christian ministry, but a call to Church pet-ism. Those won't be ministers but pets. There's no ministry like this in scriptures.
We see in Acts 20:33-35 that Paul and his companions didn't live as pets. They worked for their living. And said to the elders (church leaders of highest rank) that this was the example they too should follow. Read those verses again and see how they are diametrically opposed to the way Christ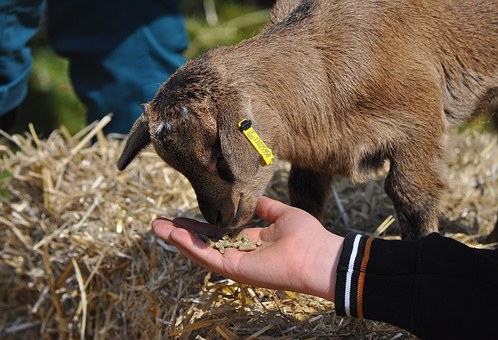 ian "leaders" are going about there ministry today. Nothing in the Bible suggests that the church should have pets and call them leaders.
I know there are many portions of scriptures that seem to suggest that it is okay to earn a living from preaching the gospel, but I'll explain how they don't in any way in another article that shall focus on Christian giving. Please watch out for it. But I ought to point out in summary of what I'll be sharing in that article that Christians give to the needy (to cater for a specific need) and not for wages.
—Business and Spirituality—
"Not slothful in business; fervent in spirit; serving the Lord." (Romans 12:11)
"And that ye study to be quiet, and to do your own business, and to work with your own hands, as we commanded you; That ye may walk honestly toward them that are without, and that ye may have lack of nothing." (1 Thessalonians 4:11 – 12)
Now, it is worthy of note that we have a clear Christian call to be good business and career people. Being a good business person is a holy Christian calling. Far holier than the un-Christian and unscriptural call to commercial preaching. I know your pastors won't like it, but the definition of pastor in today's church is a commercial preacher. I don't see any thing of that nature in scriptures.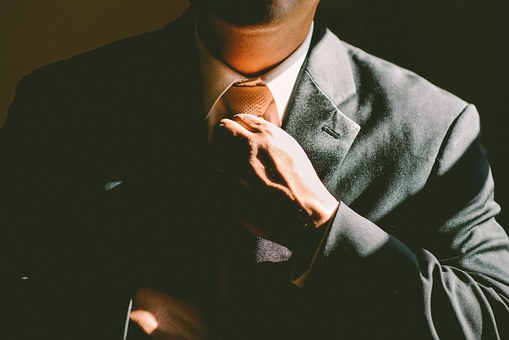 A good business life is a core aspect of Christian spirituality. Romans 12:11 admonishes us that we ought to be diligent in our business. Failure to do this is to flout God's commandment (whether or not you fail to do so under the pretext of ministry). This is to tell you how business and career is to the Christian life. Paul was a tent maker, so was Priscilla and Aquila (Acts 18:1-3). Luke was a physician (Colossians 4:14). Since the Bible was not a book of people's career, we may not find much about the profession of others, but we have enough to know that apostles earned their own living, for at least we know they did not live at the expense of the church.
The Bible says, "And that ye study to be quiet, and to do your own business, and to work with your own hands, as we commanded you; That ye may walk honestly toward them that are without, and that ye may have lack of nothing." (1 Thessalonians 4:11 – 12). So working is the way by which we ought to provide for ourselves that we may lack nothing, not ministry.
Therefore your business and career life is an integral part of your Christian calling. It is the legitimate source of finance for your necessary Christian ministry. Get a job, start a business, or learn a trade, be studious about your trade, be diligent and hardworking, then serve God for free. This is true Christian spirituality.
—Ministry—
"Yea, ye yourselves know, that these hands have ministered unto my necessities, and to them that were with me. I have shewed you all things, how that so labouring ye ought to support the weak, and to remember the words of the Lord Jesus, how he said, It is more blessed to give than to receive." (Acts 20:34 – 35)
Now as you fulfil the holy calling of being good business people and career people, from the profit of that calling, you fund your ministry. This is an act of sacrifice that is well acceptable to God. This is the way to go about Christian ministry. Our diligently engaging in a profitable business and serving God for free is an act of benevolence towards God and his kingdom. A rare privilege. We all should do it so proudly.
Every Christian ought to be an earner of income and every Christian ought to simultaneously have a ministry. Ministry should not be seen as something for church leadership only or those with the so called clerical calling. The Bible says, "For as the body is one, and hath many members, and all the members of that one body, being many, are one body: so also is Christ. For by one Spirit are we all baptized into one body, whether we be Jews or Gentiles, whether we be bond or free; and have been all made to drink into one Spirit." (1 Corinthians 12:12 – 13). Notice the emphasis on ALL. For this reason, if you know that Jesus died for you, and know that you've been redeemed by his blood and baptised, then you must have a Christian ministry you're actively engaged in. For you're part of his body and of necessity have a function. No part of a body is without its functions. Even the nails we trim off from time to time have their functions. You therefore have a ministry to perform no matter your career, schedules, or whatever, you have a calling you must actively make time to perform. It is in doing this reasonable service to him that you, as a priest, redeemed by his blood, offer yourself as a living sacrifice. (Romans 12:1).
In confirmation of this, Jesus also says in Mark 13:34, "For the Son of man is as a man taking a far journey, who left his house, and gave authority to his servants, and to every man his work, and commanded the porter to watch." In that he says, "to every man his work," we know that there's no passive role for a baptised and born again Christian. Each and everyone of us has been given a duty which we must perform. Failure to do so is to rob him.
Now, ministry has nothing to do with drawing away disciples after you in the name of starting a church. Not even if you claim that the foundation of that church is Christ, for Christ is the one foundation of his one church (his one body). Starting a church is not starting a Christian ministry, for starting a church is nothing but concision (cutting off from the body of Christ), and it takes nothing other than a devil-counterfeit to embark on the evil ministry of concision. Christian ministry is solely for the purpose of building up, edifying, and perfecting the body of Christ. So we must have one church with many ministries perfecting that one body, for the Bible says, "And he gave some, apostles; and some, prophets; and some, evangelists; and some, pastors and teachers; For the perfecting of the saints, for the work of the ministry, for the edifying of the body of Christ." (Ephesians 4:11 – 12). This is the essence of Christian ministry. So, remain in that one church and build up its members, (though we have many churches at the moment which we must strive to unify the willing amongst them and pull down the rest so as to unify the body of Christ into one).
The types of ministry we have spelt out in the Bible are these,
apostles
prophets
evangelists
pastors
teachers
The gifts of the spirit as enumerated in the twelfth chapter of 1st Corinthians can also inform us on other types of ministry that a Christian can be involved in. Christian ministry is not restricted to anything but the leading of the spirit and must be pursued with the sole aim of furthering the Kingdom of God and doing what we can to ensure that his will be done in earth as in heaven. For this reason we have a wide range of ministry that Christians should be engaged in of which much if them are yet unexplored, especially seeing the blessing of the Internet and social media. We must let the love of God and humanity, and moral and spiritual well-being of the society drive us to serve God and humanity. Let us have an earnest yearning for service like Charles Wesley did, a yearning which he expressed in one of his hymns. The hymn goes,
"Jesus, confirm my heart's desire
to work and speak and think for thee;
still let me guard the holy fire,
and still stir up thy gift in me.
"Ready for all thy perfect will,
my acts of faith and love repeat,
till death thy endless mercies seal,
and make my sacrifice complete."
If this shall be our desire, we shall see a world of things to be done for Jesus' sake. Whether it is by writing, singing, preaching, teaching, activism, evangelism over the social media, and so on, we must see enough to be fully engaged in the work of ministry. [In contemplating this issue of service, I recommend the hymn titled, "Lord, You Give The Great Commission," by Jeffery William Rowthorn. Lyrics and music tune can be found HERE.] And when we have discovered that which we could do for Jesus' dear sake, let us do it according to the pattern he had laid down for us. "Freely you have received, freely give." (Matthew 10:8)
When Jesus first sent out his apostles, he told them not to take with them anything meant to supply their needs. But when Jesus was instructing them on how to go about the ministry of the word in his absence, the Bible says, "And he said unto them, When I sent you without purse, and scrip, and shoes, lacked ye any thing? And they said, Nothing. Then said he unto them, But now, he that hath a purse, let him take it, and likewise his scrip." (Luke 22:35 – 36). So you see that Jesus did not ordain this office of leaving everything and then getting them back by living at the expense of others. He didn't ordain this practise of hiding away in a monastery or parsonage claiming to be lifting carnal burdens off the shoulder and placing it on that of another in order to serve God better. Paul left all that he had but as it says in Acts 20:33 – 35, yet he provided for himself and says this is how we too ought to serve. Jesus, in Luke 22:35 – 36, was clearly saying in essence, "provide for yourselves, fund your own ministry, and don't rely on others."
Service to God should not hinder anyone from working. The Bible is clear that anybody who does not work should also not eat. "For even when we were with you, this we commanded you, that if any would not work, neither should he eat." (2 Thessalonians 3:10). If the preachers who don't want to work can survive without eating, then let them continue not to work. Now, those who are into church business would wish to call preaching a form of work also and thereby justify it as a trade. But in this passage, the Bible refers to industry and not just anything that takes your time. So preaching is not a form of work by which we may make a living with.
—The Poison Of Ecclesiastical Wealth—
"And did all drink the same spiritual drink: for they drank of that spiritual Rock that followed them: and that Rock was Christ. But with many of them God was not well pleased: for they were overthrown in the wilderness. Now these things were our examples, to the intent we should not lust after evil things, as they also lusted." (1 Corinthians 10:4 – 6)
When Lord Cobham in 1413, who in those days along with the Lolards withstood Romish doctrines in the church of England, was questioned, he said something of profound truth. Before Archbishop Arundel, Concerning the popish church and the Pope, Lord Cobham denounced the wealth of the church as venom . Archbishop Arundel asked him, "What do you mean by venom?" He said, "Your possessions and lordships."
Truly wealth in the hand of the ministers of the Gosple is poison. It kills them or makes them weak so that when the Devil embarks on his onslaught against the church, pushing, with all his vices, for compromise, they just won't be able to stand being badly poisoned by money. That man said that not knowing how true it would be proven in our days. It is just natural that when your source of livelihood is threatened you'd do almost anything to secure it. When you make the preaching of the gospel your livelihood and, due to some circumstance orchestrated by the Devil, sticking uncompromisingly to the truth threatens that livelihood, would a man not put aside the truth to maintain his livelihood?
I have worked as a Sunday School teacher and taught some Bible Study classes, but I don't make a living from it. I know with what confidence I speak against what is evil and I know how fearless I am when I do so. The worst they can do is to stop coming to my class which isn't horrible. Those who love the truth shall remain and life goes on. Should every student leave my class, life still goes on. If I were a father, that wouldn't cause my family to go into lack. That wouldn't cause my kids to be sent out of school. That wouldn't make my Landlord to kick us out of the house. The consequences of their actions can only be on their head not mine.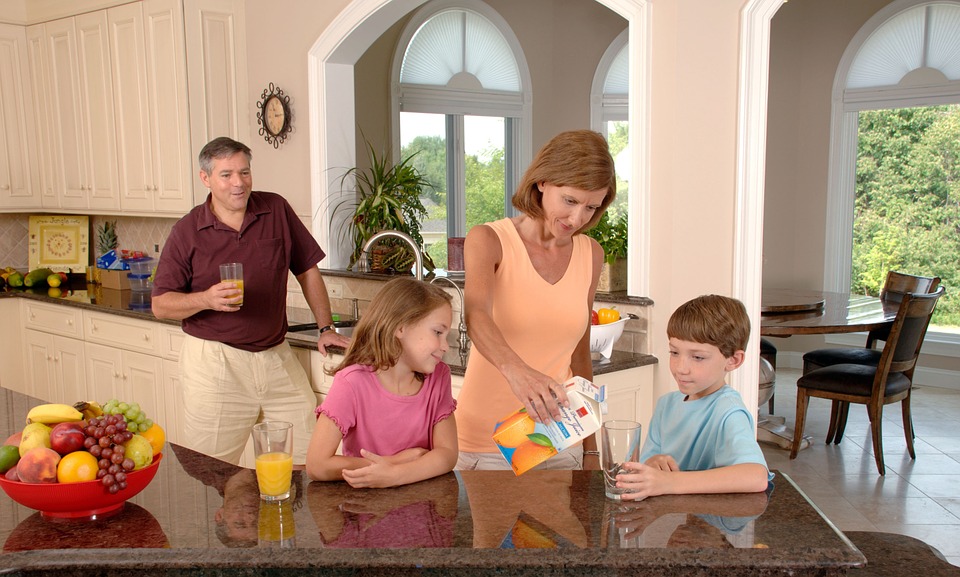 However, now imagine if, by my preaching the truth, their leaving my class meant that my family suffers lack, my kids get sent out of school, I and my family gets kicked out of the house by our landlord, just to name a few. And imagine if preaching what they like would keep them to avert this. I tell you the truth, I must be a wicked father to preach the truth and not what people like to hear. Everyone wants to be the best dad and should be the best dad in the world. It would be morally wrong, scripturally speaking, for me to stick to the truth in such a case. It would be okay for me to allow such losses on myself. But it is completely different to allow my family go through this. While it is okay for me to allow poverty upon myself to stick to the truth, it would be wickedness to allow my family to go through it. So if I earn my living from preaching, I should understand also that I must do all I can to maintain its profitability. Failure to do this is both morally and scripturally wrong.
Do you wonder why it is morally and scripturally wrong? Here, "But if any provide not for his own, and specially for those of his own house, he hath denied the faith, and is worse than an infidel." (1 Timothy 5:8). So you see. When you make preaching a source of livelihood, you put yourself under a pressure which you can't stand under. In such a case, you'd often be placed between two evil and exclusive options. The one, less wicked, is to stick to the truth, and the other, more wicked, is allow your family go through lack and poverty.
Jesus performed his ministry in total freedom because he didn't rely on his followers for sustenance. If they were providing for him, it won't have bothered him so little when they all left in John 6:66. He, as a matter of fact, certainly wanted them to leave. The way he presented his points to them was clearly to irritate them. Yet he achieved what he want with little or no worry about his sustenance. But when we, contrary to this, begin to make a living from those we preach to, how can we freely tell the truth to them?
This is why it is a poison. You can't make preaching your source of livelihood and be in a good shape to wrestle with the Devil. Either you join him or you die of poverty.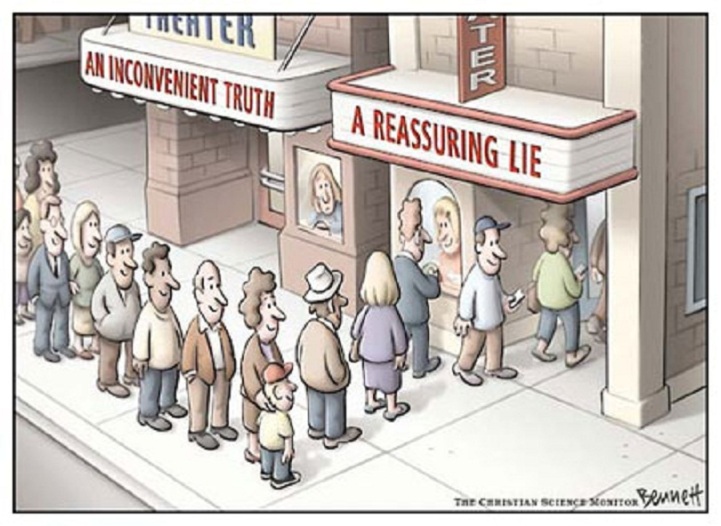 You may say, "but you cannot lose members by sticking to the truth if they're truly Christians." Yes and granted, but all churches need to be rebuked from time to time for we are still in the flesh. Of all the seven churches in the book of Revelations, only one was without rebuke. Apart from this, the Christian doctrine of self-denial is also repulsive to the natural man. For this reason, there's not a time, no matter how holy the dispensation is, that you don't stand a risk of losing members for preaching the truth as it is. This is most especially the case today. Please read my previous article, "EGYPTIAN CAPTIVITY," to see the scheme with which the Devil is stealing members from churches that seek to stick to the truth. If we must fight a good fight for the church and against compromise, we must never allow ourselves to earn a living from ministry, but we must do our ministry sacrificially of our own substance.
Let us be wise and begin to pray that this bad system of the present day church cease and God restore truth to us. Let us ourselves seek the truth, and may the God of truth reveal his truth to us and establish his truth in us by his mercy. Amen.
Thank you for reading. God bless you.
Prayer: Dear Father, thank you for giving us this rare privilege to be able to serve you in this capacity of being good business and career people and, by the provision you bring our way through this, we minister to you of our own substance. Dear Lord, we pray that you will help the church to stop this bad system of poisoning our leaders with money. Help those who love this money poison repent of their ways. Help us to experience revival and sincerity in our service to you in Jesus' name. Amen.
Please follow and like us: